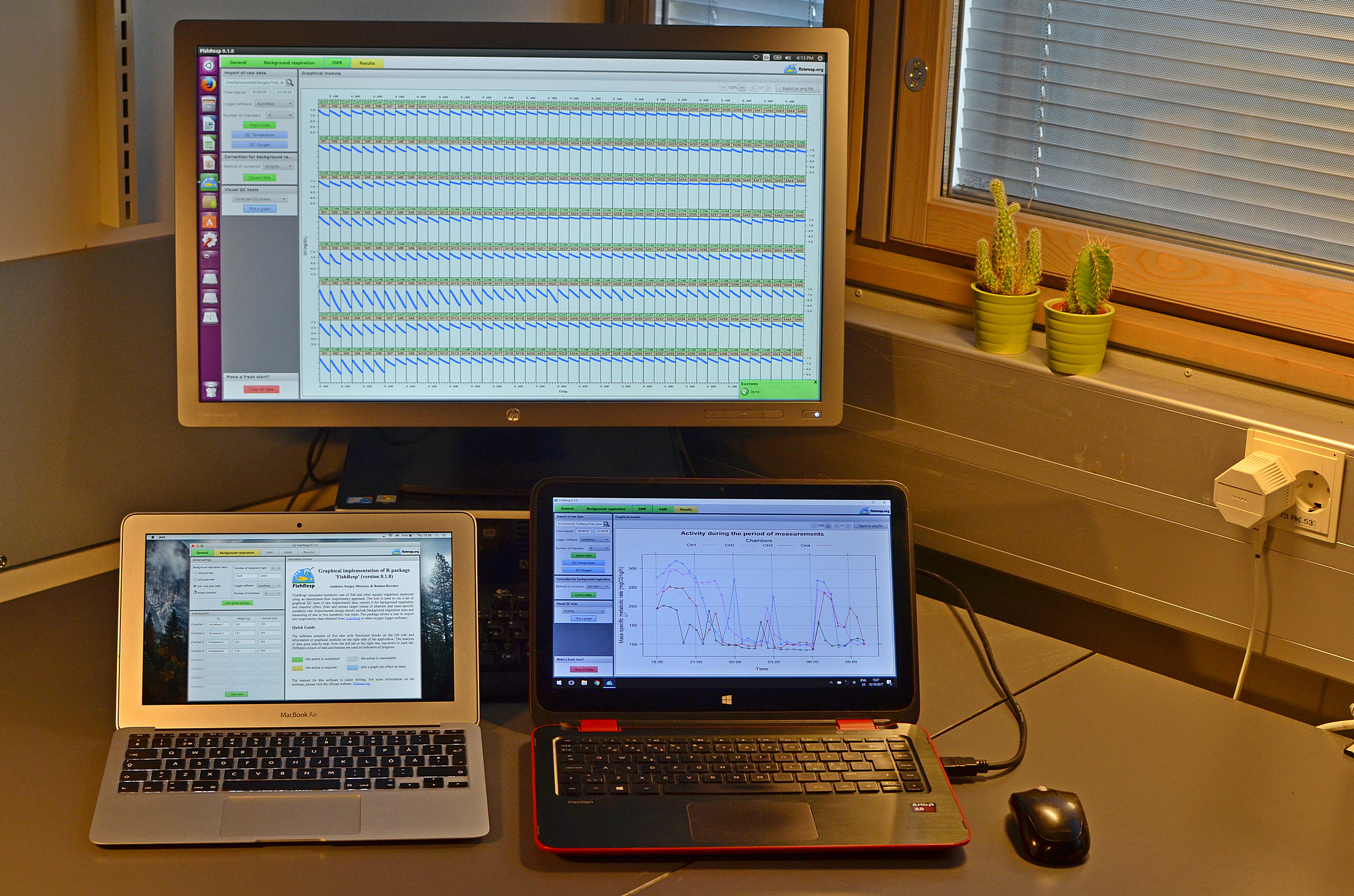 The software represents a graphical implementation of the R package 'FishResp'. It is a free application with a user-friendly interface available for Windows, Linux and macOS. To know more about the software, please click here.
If you find a bug, please report about it on the forum.
Your feedback is important for us to improve next versions of the GUI software 'FishResp'.